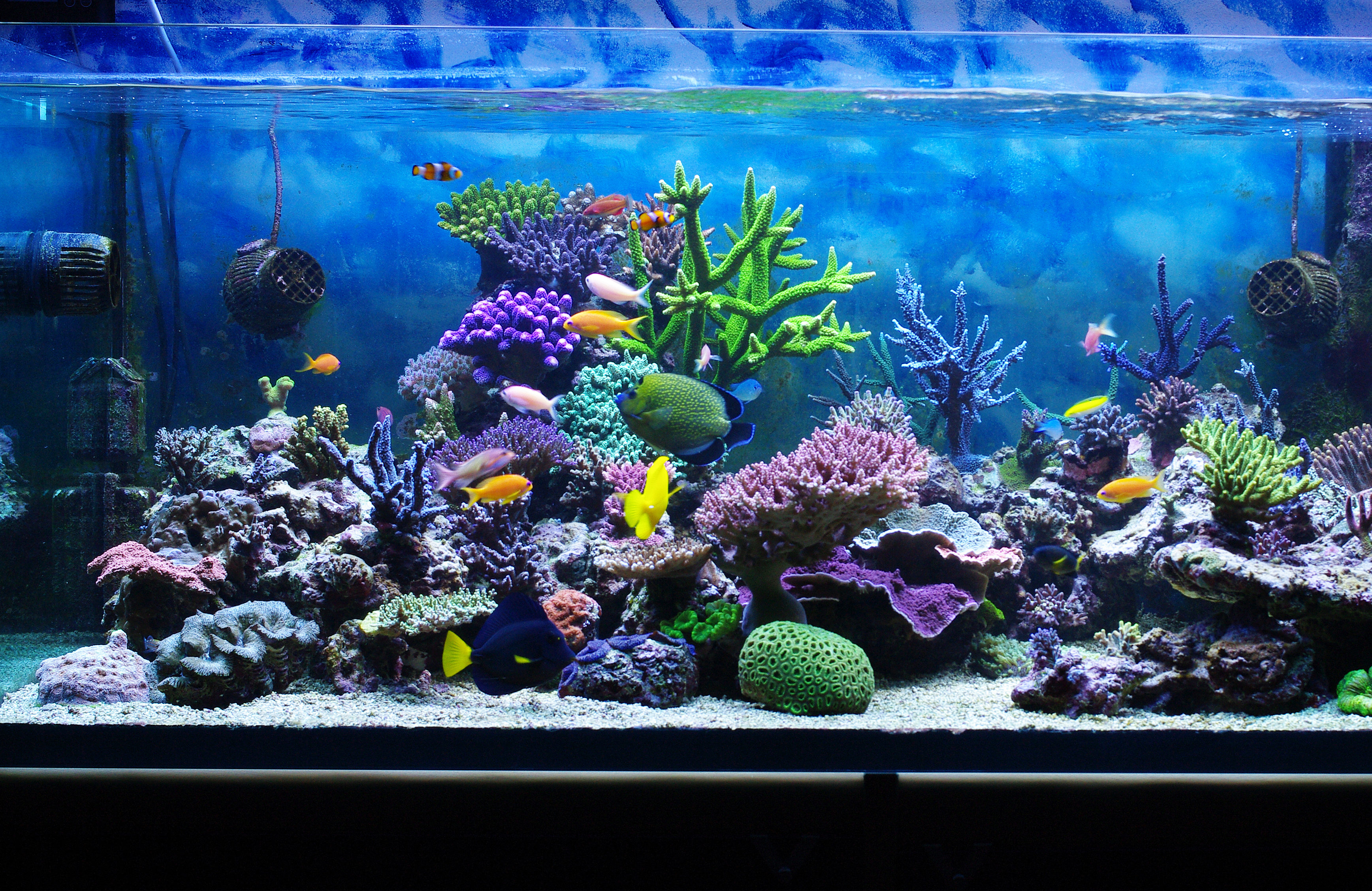 We understand, life can get crazy, overwhelming and just down right hectic at times, so you've decided to entrust the care and maintenance of your home aquarium with a team of experts. Blue Paradise is your leading provider for aquarium cleaning and maintenance services all across the Dallas / Fort Worth metroplex!
Perhaps your family has fallen in love with your home aquarium and you want a guarantee that this underwater environment will be looking its best year round. If your aquarium has not been maintained to the level that you know it could be, it's time to try something new. Good news, you're in the right place. We strive to exceed the expectations of our clients every day! Let us show you how we deliver Paradise in your home with our on-time guarantee (found here) and a custom service plan tailored to fit your schedule and keep your tank thriving for years to come!
From green to CLEAN with one phone call →
What's Included
Water change using the highest quality RO/DI water
Clean all visible panes of glass, inside and out
Vacuum sand/gravel for any harmful sources of nitrate
Filter media cleaned and replaced as needed
Water quality checked with thorough chemical testing
Any necessary chemicals added in order for your tank to thrive
Plus more!
Custom Service Plan
We believe the very best aquarium environments are created with the best service plans. Some aquariums require weekly service while others may only need need professional attention once a month. Every time a new client chooses Blue Paradise as their aquarium experts, we immediately take the needed time in order to build a custom service plan which is tailored specifically to the aquarium's needs.
Your Safety
These days, you can never be too careful with who you let into your home. The safety of your family should always be your first priority, with families of our own, we understand that. For this reason, we assign one aquarium service expert to your home so that you can rest easy knowing WHO will show up and when! This also allows your assigned expert to build a closer relationship with you and your aquarium as they learn more about your personal tastes and expectations over time. If there is a need for a different Expert to be sent to your location, then you will receive a call from us seeking your approval before anyone else is sent. All of our aquarium service experts undergo thorough testing which includes a background check, a drug test and a review of their State of Texas driving safety record.